Christine Ebersole Releases New Album

AFTER THE BALL
From BroadwayWorld.com—
AFTER THE BALL, a new album from two-time Tony Award winner CHRISTINE EBERSOLE, will be released in physical and digital formats on Friday, September 30. Featuring American classics by composers and songwriters from Jerome Kern to JEROME MOROSS in original arrangements by Broadway veteran Lawrence Yurman, the new recording finds Ebersole at the start of a brave new chapter, reflecting on life, love and family now that the last of her three adopted children has flown the nest. AFTER THE BALL is produced by Ebersole herself, in collaboration with Yurman.
Pre-order the album at
club44.lnk.to/AfterTheBall
... JEROME MOROSS and JOHN LA TOUCHE'S "LAZY AFTERNOON" featured on the album, evoke carefree childhood days on her grandfather's farm.
warner archives releases new

rachel, rachel

blu-ray dvd
Rachel, Rachel
Blu-ray Reviews
Excerpt from review Randy Miller III, August 30, 2022
Paul Newman's emotionally barbed 1968 directorial debut
Rachel, Rachel
, starring his second wife Joanne Woodward, was inexplicably nominated for four Academy Awards including Best Picture, which it eventually lost to Carol Reed's musical Oliver!. Not that it's a bad movie, of course: it's a fitfully effective coming-of-age tale about a lonely woman's latent childhood trauma spilling over well into adulthood, laced with creative editing flourishes and internal monologues that really cram us into the main character's head. But it doesn't hold up to the competition during that strong decade of cinema, and one of the film's other nominations (Best Actress) may be the only one it truly deserved.
RUTH PAGE: THE WOMAN IN THE WORK
Congratulations to JOELLEN MEGLIN on her new book
RUTH PAGE: THE WOMAN IN THE WORK
published by Oxford University Press. RUTH PAGE, the Chicago ballerina emerges as a highly original choreographer who, in her art, sought the iconoclastic as she transgressed boundaries of genre, gender, race, class, and sexuality. Author Joellen A. Meglin shows how her works were often controversial and sometimes censored even as she succeeded in roles usually reserved for men in the ballet world: choreographer, artistic director, and impresario. Page collaborated with JEROME MOROSS on the music for their groundbreaking ballet
FRANKIE AND JOHNNY.
From extensive dramaturgical analysis of her most famous ballets ― La Guiablesse, Frankie and Johnny, Billy Sunday, Revenge, The Merry Widow, Camille, Carmina Burana, and Alice ― to embodied re-imagining of an avant-garde solo performed in a "sack" designed by Isamu Noguchi, this biography follows the global reach of Ruth Page's career spanning the greater part of the twentieth century. In the process of discovering the woman in the work, one encounters with an international cast of dancers (Anna Pavlova, Harald Kreutzberg, Frederic Franklin, Alicia Markova), composers (JEROME MOROSS, William Grant Still, Aaron Copland, , Darius Milhaud), visual artists (Noguchi, Pavel Tchelitchew, Antoni Clavé), and companies (Ballet Russe de Monte Carlo, Ballets des Champs-Elysées, London Festival Ballet). Disrupting notions that New York was the only cradle of the American ballet, and George Balanchine, its exponent to eclipse all others, Ruth Page explores the woman's unique sensibility, corporeal praxis, and collaborative ethos to reveal her Chicago-centered network of creativity.
from broadway to international standard
LAZY AFTERNOON, the breakout hit from THE GOLDEN APPLE , the MOROSS/LATOUCHE iconic musical masterpiece, is over 6 decades old. Yet, we find recent recordings from superstars to rising stars every month. Hundreds of artists have recorded it with new releases and new interpretations published all the time. This page brings attention to these artists and allows us to pay tribute to them. We regularly add new finds .
MABEL MERCER — arguably the supreme cabaret artist of the twentieth century — was born in England and emigrated to the United States at the outbreak of World War II. She was a featured performer at Chez Bricktop in Paris, performed Le Ruban Bleu, Tony's, the RSVP, the Carlyle, and the St Regis Hotel in New York, and eventually hosted her own room, the Byline club.
By the 1930s she was the toast of Paris, introducing her inimitable style of singing to adoring audiences and beguiling such steadfast admirers as Ernest Hemingway, Gertrude Stein, F. Scott Fitzgerald, Cole Porter, and the Prince of Wales.
World War II brought her to America where she began a series of engagements at New York's finest supper clubs.
Midnight at Mabel Mercer's, which featured LZAY AFTERNOON by JEROME MOROSS was hailed by Stereo Review as one of the best recordings of the previous twenty years.
Listen here:
https://youtu.be/LS4LsMby2lQ
In 1983, President Ronald Reagan presented Mabel Mercer with the Presidential Medal of Freedom at a White House ceremony. In bestowing America's highest civilian honor upon her, the president described Mercer as "a singer's singer" and "a living testament to the artfulness of the American song." Mabel Mercer died on April 20, 1984.
RANEE LEE, American born, is now celebrating over 40 years in Montreal, Quebec, where she enjoys a successful, multi-faceted career as one of Canada's most popular jazz vocalists, an award-winning actress, a songwriter, and a proud author of children's books.
Among her many albums is her most recent "What's Going On," an inspired and deeply moving collection of originals and standards, including JEROME MOROSS'S LAZY AFTERNOON.
Listen here
:
https://youtu.be/W3CADmmDDF0
Throughout her career Ranee has performed with many jazz notables, including Clark Terry, Bill Mayes, Herb Ellis, Red Mitchell, Milt Hinton, Oliver Jones and Terry Clarke, to name a few. She is on the music faculty of McGill University's Schulich School of Music.
More about Ranee Lee:
https://wildwestartistmanagement.com/project/ranee-lee/
AMANDA KING, jazz singer and vivacious vocalist , has championed the AMERICAN SONGBOOK, including the music of JEROME MOROSS through her recording of LAZY AFTERNOON on her album, CHANTEUSE. See her live in Las Vegas at the Mob Museum on March 12.
Listen on SPOTIFY:
https://open.spotify.com/track/2MXSPTIV9mi6Kar1Vj97vf...
With the sound and soul of a classic chanteuse, it's no surprise that AMANDA KING showcases a catalog of music gems from the 1930s, 40s, and 50s embodying many of the figures who make up the vivid tapestry that is American Popular Music and Jazz. Possessing a smoothness of voice and surety of style, she has been hailed by New York Times critic Stephen Holden as one of the nightclub world's "exceptional rising talents."
Visit:
https://amandaking.com/
DANNY BACHER, vibrant vocalist, soprano saxophonist, actor and comedian, is also an award-winning songwriter and entertainer in the fullest sense of the term. Along with a busy touring schedule and working at venues such as the Blue Note, Birdland, Feinstein's 54 Below, Jazz at Lincoln Center, and Town Hall, he has performed several times at Carnegie Hall and most recently alongside the legendary Michael Feinstein. Bacher has released two studio albums as a leader, "Swing That Music!" and "Still Happy" which includes JEROME MOROSS'S breakaway hit from the musical THE GOLDEN APPLE, LAZY AFTERNOON. To listen to DANNY BACHER sing LAZY AFTERNOON, click here:
https://www.youtube.com/watch?v=IeiZ1vF-l-M
Website:
http://dannybachermusic.com/
A recent recipient of the prestigious Margaret Whiting Award, Bacher was also nominated for best male vocalist in the 2019 National Jazz Times reader's poll along with Harry Connick, John Pizzarelli, and Tony Bennett, and in 2020 placed in the top 3 in the country. Along with Kurt Elling and Gregory Porter.
To buy CDs, click here.
RON KAPLAN, a well-known California-based singer, actor and American Songbook champion, has devoted his career to the music and tradition of the great American composers and singers of the 20th Century.
From his debut album, "High Standards" he sings JEROME MOROSS'S favorite from the musical, "The Golden Apple," LAZY AFTERNOON.
Listen here:
https://www.youtube.com/watch?v=w-qlLFL45Rc
Kaplan was born in Hollywood, CA, the son of a professional trumpeter who played in jazz bands. His early influences were the pop singers of the 1950s, including Frank Sinatra and Ella Fitzgerald. His first instrument was the drums, although he later played piano and guitar. After a decade of listening closely to instrumental jazz, in 1995 he began performing the standards of the Great American Songbook. He has sung with a variety of jazz musicians in Southern California, Las Vegas, London, New York, San Francisco, and Washington, D.C. in 2007. In addition to his performing and recording activities, he founded and became the executive director of the non-profit organization, the American Songbook Preservation Society.
https://greatamericansongbook.org/
JOHN THADE, Zurich-based American tenor, has recently released an exciting double CD album, "A Song Sounds Inside Me," featuring favorite opera, operetta and Broadway hits sure to appeal to music lovers around the globe. Thade includes in his compilation JEROME MOROSS'S famous hit from the musical "The Golden Apple," LAZY AFTERNOON.
Click here to hear JOHN THADE sing LAZY AFTERNOON:
https://www.youtube.com/watch?v=h6d9Fektmsk
John was born in New York City into the famous musical family of Marta Eggerth and Jan Kiepura. Initially, John sang the lighter repertoire Performing Classic Broadway show tunes in elegant Manhattan super clubs earning enthusiastic reviews from the New York Press.
Moving to Zürich in 2012, John made his debut with a program of Broadway and Operetta favorite at the Jecklin Forum in Zürich with additional concerts following in Switzerland. In 2015, he was invited to Perform in Bergedorf/ Hamburg an evening of Operettenmelodien which was well received by the press and audiences alike.
Click here to buy album: https://www.amazon.com/gp/product/B09FTKYPCR/
MARY PEARSON, a New York-based musician, was the only vocalist signed to the four-time Grammy nominated Arkadia Jazz label. That release - YOU AND I - paired Mary with Fred Hersch, John Hart, Lynne Arriale, Harvie S., David Lahm and drummer Steve Davis in a remarkably romantic duo album. Included in her debut album is JEROME MOROSS'S breakaway hit from the Broadway musical "The Golden Apple" – LAZY AFTERNOON. Pearson's unique performance for jazz lovers everywhere hits every note with an equally sultry percussion accompaniment from STEVE DAVIS.
https://vimeo.com/158577888
Mary knows that it takes more than a beautiful voice to once again bring alive some of the most cherished and recorded timepieces of our American Songbook. According to the accomplished veteran, "If you can't add something new, you may as well just put on the original and sing along".
Buy on Amazon: https://www.amazon.com/You-I.../dp/B00004D39U/ref=sr_1_1..
ALOYSIUS GIGL, award-winning actor and singer, has enjoyed an active career on stage and screen. He also released his debut album of American standards, "Love Is A Thing" which includes JEROME MOROS'S hit song, LAZY AFTERNOON.
Listen here:
https://www.youtube.com/watch?v=4HEx_4euAGc
Since receiving his MFA from the Yale School of Drama, Aloysius has enjoyed a diverse career. Theatre highlights include Les Misérables (Javert, Enjolras), Sweeney Todd (Sweeney), A Midsummer Night's Dream (Oberon/Theseus), A Little Night Music (Carl-Magnus), Ragtime (Mother's Younger Brother), The Phantom of the Opera (Raoul), The Royal Family (Tony Cavendish), Serious Money (Jake), Jane Eyre (St. John Rivers), A Child's Garden (Robert Lewis Stevenson), As You Like It (Orlando), Romeo and Juliet (Romeo), and A View From the Bridge (Rodolpho). Film and TV: Forrest Gump, Law & Order, One Life to Live, and the upcoming The Erotic Fire of the Unattainable.
LISA SOKOLOV is not only a refreshing and innovative jazz singer and explorer of the Great American Songbook, she is a thoughtful creative thinker who has developed a vocal process to explore the resources and power within the process of freeing your voice.
We discovered New York based Lisa from her recording of JEROME MOROSS'S LAZY AFTERNOON which you can link to here:
https://youtu.be/PAuLlecko0s
But also we learned of her new book and website "Embodied Voicework: Beyond Singing (EVW)." She describes EVW as method where each person will come into deeper relationship with their body and their own music through listening and sensing. EVW is a method applied in arts education, music therapy and human potential work.
https://www.embodiedvoicework.com/
Lisa Sokolov is a frontline and active New York jazz vocalist, improviser and composer. Her work embraces the best of new music, free and straight ahead jazz. Her recordings "Lazy Afternoon," "Angel Rodeo," "Presence" and "A Quiet Thing" have all received Best CD of the Year citations and press kudos. DownBeat magazine cites "Presence" as 5 stars "Masterpiece", Best CD of the Year and made the DownBeat "Best of the Decade" list in 2010.
https://lisasokolov.com/
ERNESTINE ANDERSON, Houston-born, began singing gospel music in church before moving with her family to Seattle. She toured with R&B star Johnny Otis and in 1952, began working with Lionel Hampton, with whom she sang at President Dwight Eisenhower's inauguration. Settling in New York, she sang on Gigi Gryce's 1955 album Nica's Tempo and released her own debut, Hot Cargo, the following year on Mercury Records. In 1959, Anderson relocated to Los Angeles, where she continued to record for Mercury.
Her 1960 album, "Black Moonlight" includes LAZY AFTERNOON.
Listen:
https://youtu.be/RziY-wAbhT8
Anderson signed with Quincy Jones' Qwest label. She was nominated in 1993 for a Grammy. Anderson toured internationally and played many of the great venues in the U.S., including Carnegie Hall and the Kennedy Center, as well as performing at major jazz festivals.
She died in 2016 at 87.
https://musicianguide.com/biographies/1608004413/Ernestine-Anderson.html
TAWANDA SUESSBRICH-JOAQUIM, 25, an exciting rising star among jazz vocalists, grew up in Las Cruces, NM. Her parents filled her home with music from South Africa, folk-pop and classical. Tawanda discovered jazz later in college where her singing was inspired by jazz legends Billie Holliday, Sarah Vaughn and Nina Simone and contemporary greats Esperanza Spalding and Jazzmeia Horn, among others.
Tawanda competed at the 9th annual Sarah Vaughn International Jazz Vocal Competition aka "The Sassys" in June 2021 at the New Jersey Performing Arts Center. The competition had been delayed due to the Covid pandemic. There, she won 1st prize, sharing honors in a tie.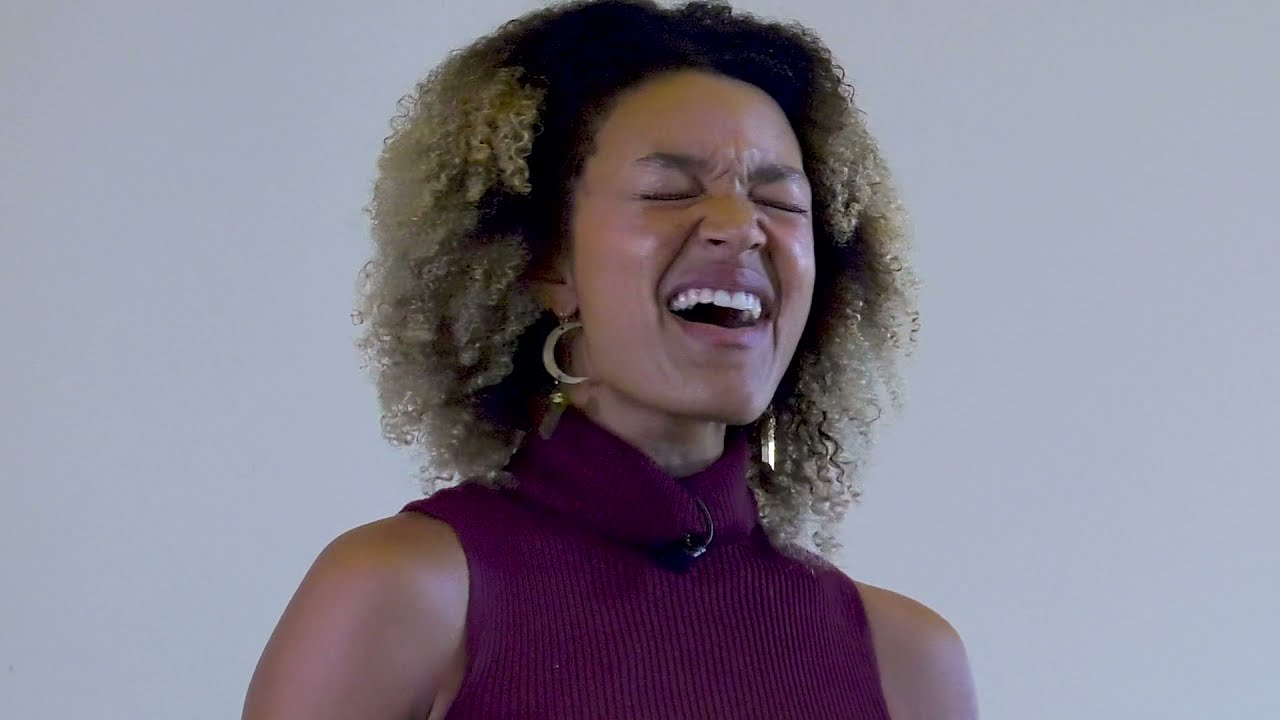 Like SARAH VAUGHN, Tawanda has performed JEROME MOROSS'S LAZY AFTERNOON, now an established Jazz favorite.
Click here:
https://youtu.be/lJe7Co1wlcs
Other winners of the "Sassys" whom we have posted include DEELEE DUBÉ (2016) and CYRILLE AIMEE (2012).
HANK JONES, 5-time Grammy winner who recorded more than 60 albums was one of the most beloved jazz pianists of his age. His death, 10 years ago at 91 left behind a history of influence on all the jazz greats, from Cannonball Adderly to Ella Fitzgerald and so many more. While all are thoughts are focused on our family's at this time and our future, take a moment to relax with HANK JONES' recording of JEROME MOROSS'S LAZY AFTERNOON. Click here:
https://youtu.be/Shl8396lLBo
Visit
https://en.wikipedia.org/wiki/Hank_Jones
SHIRLEY HORNE collaborated with many jazz greats including Miles Davis, Dizzy Gillespie, Toots Thielemans, Ron Carter, Carmen McRae, Wynton Marsalis and others. She was most noted for her ability to accompany herself with nearly incomparable independence and ability on the piano while singing, something described by arranger Johnny Mandel as "like having two heads", and for her rich, lush voice, a smoky contralto, which was described by noted producer and arranger Quincy Jones as "like clothing, as she seduces you with her voice".
She sings LAZY AFTERNOON as only she can…
https://youtu.be/Cix2tz1EgWc
https://www.britannica.com/biography/Shirley-Horn
GRANT GREEN, guitarist was described by critics Michael Erlewine and Ron Wynn as , "A severely underrated player during his lifetime, Grant Green is one of the great unsung heroes of jazz guitar ... Green's playing is immediately recognizable – perhaps more than any other guitarist." Critic Dave Hunter described his sound as "lithe, loose, slightly bluesy and righteously groovy"
Grant Green was born on June 6, 1935 in St. Louis, Missouri and died at the young age of 43.
Here is his recording of LAZY AFTERNOON
https://youtu.be/HIBVOGiQs8w
http://www.bluenote.com/artist/grant-green/
SARAH VAUGHAN was a comet whose career took off and never slowed down. She sang with all the greats and while called a jazz singer, "Sassy's" voice defied description. In 1972, Sinatra was quoted as saying, "Sassy is so good now when I listen to her I want to cut my wrists with a dull razor." In 1990, we lost her too soon at 66.
Click on the link for her own interpretation of Moross/Latouche's LAZY AFTERNOON.
https://youtu.be/zPIOkoInvJc
CAROLINE HENDERSON, a singer with a global reputation that spans decades, has made Jazz a truly international art form. She was born in Stockholm, grew up in Philadelphia, New York and Paris, and in 1983 she moved to Copenhagen.
As a teenager she sang in various jazz bands, and in 1989 she got her breakthrough in Denmark, which she now calls home. Henderson has released over a dozen albums, including "Don't Explain" featuring "The Golden Apple's" LAZY AFTERNOON.
https://youtu.be/hpxdAGF5Lfw
Henderson has won numerous awards and serves as a goodwill ambassador for Unicef with special attention to violence against children.
For those of you who have overlooked her, you are in for remarkable treat.
https://carolinehenderson.com/
HOLLY COLE, acclaimed Canadian vocalist, isn't an artist who falls into any single category. Her smoky voice is sultry, yet she's ironically humorous and candid while reshaping traditional standards and pop classics. Jazz is her bedrock, but not exclusively. It's a sound that helped build her a loyal fan base after she emerged on the Toronto jazz scene in the 1980s. Working with her trio of bassist David Piltch and pianist Aaron Davis, she earned accolades, including Juno Awards for 1993's Don't Smoke in Bed and 2003's Shade. Her music remains deeply inventive and atmospheric, even when drawing upon the classic traditional pop sound of the '50s and '60s, as she did on 2007's Holly Cole.
-MacKenzie Wilson
Her recent album HOLLY features "The Golden Apple" hit LAZY AFTERNOON.
http://www.hollycole.com/
JOHN COLTRANE was one of the most famous saxophone players of all time. He was featured in Winner's Circle, a 1957 album by jazz musicians who came in first or second in "Down Beat's" critics' poll of the same year. He selected Jerome Moross's and John Latouche's LAZY AFTERNOON for his recording. A great compilation of the greats.
Listen on Youtube:
https://youtu.be/3lkKa0NoHeo
LA TANYA HALL, American vocalist, is poised to take her place as one of the foremost jazz artists in the world today. Her ability to reinvent the Great American Songbook is amassing glorious reviews from around the globe. "It's About Time," featuring Moross/Latouche's LAZY AFTERNOON (Bridge Records 2008), Hall's debut recording, has been heralded as "an impressive debut from one of jazz's brightest stars," Jazz.com describes her as "a woman ripe with talent [whose] interpretative skills are a marvel."
With a very extensive bio, her versatility in a variety of musical genres has allowed her to collaborate with some of music's most celebrated artists, including Diana Ross, Bobby McFerrin, Harry Belafonte, Michael McDonald, Burt Bacharach, Quincy Jones, Michael Feinstein Aretha Franklin, Rob Thomas, and Patti Labelle. And she has appeared as a soloist in her own right with the American Composer's Orchestra, the Colorado Symphony and the St. Louis Symphony.
Take a listen to her unique interpretation of LAZY AFTERNOON.
https://youtu.be/vfl8fzAa8qk
https://latanyahall.com/
ERIC BIBB--It is easy to point to Eric's accomplishments. A five-decade career recording with folk and blues royalty. Two Grammy nominations and multiple Blues Foundation awards. . .
To meet Eric is to be struck by both his humility and his warmth. There is no pretense in him. He is remarkably centered, his convictions based in the values of the civil rights movement of the sixties. Eric's music works in service of that dream, holding out a hope for a new world.
Eric carries this mantle honestly. His father, the late Leon Bibb, was an activist, actor, and folk singer who marched at Selma with Dr. Martin Luther King. Eric's youth was spent immersed in the Village folk scene. Names like Dylan, Baez, and Seeger were visitors to his home. He was deeply influenced by Odetta, Richie Havens, and Taj Mahal. And he has synthesized all of that into his very own style.
From Joe McSpadden
Eric and his father, Leon, sing LAZY AFTERNOON by Moross and Latouche as a duet from Eric's album ROADWORKS
https://www.youtube.com/watch?v=SonToN9mxcU
https://www.ericbibb.com/
GRETCHEN REINHAGEN, versatile, virtuosic and a vibrant vocalist and theatrical professional had become a regular in the entertainment world before the pandemic sent us all home. Now, Broadway and Cabaret is coming back and so is Gretchen. She recently released her debut album "Take It With Me" which includes LAZY AFTERNOON from JEROME MOROSS and JOHN LATOUCHE'S Broadway masterpiece THE GOLDEN APPLE starring KAYE BALLARD. Back Stage and Citysearch critic Roy Sander said, "Gretchen Reinhagen's shows are marked by intelligence, warmth, a lovely spirit of benevolence, and fine vocals. It is always a pleasure to spend an hour in her company."
Two links worth seeing are LAZY AFTERNOON from "Take it With Me;
https://youtu.be/j9rpq-775e4
and highlights from Gretchen's cabaret homage to our beloved KAYE BALLARD, "Special Kaye"
https://www.youtube.com/watch?v=tnzse-dKRcE
With any luck, we'll see Gretchen do a revival.
Visit:
https://www.gretchenreinhagen.com/
EARTHA KITT, singer, actor, anti-war activist, legend. Her sultry voice was unmistakable with hits like "C'est Si Bon" and "Santa Baby." She died Christmas Day, 2008 at 81. Here she sings the classic Moross/Latouche favorite, LAZY AFTERNOON," our holiday gift to you.
https://youtu.be/t8e1FGyF9WU
https://earthakitt.com/
JOE HENDERSON (sax) teamed up with this all-star jazz ensemble including HERBIE HANCOCK (piano), JACK DE JOHNETTE (percussion), RON CARTER (bass) and MIKE LAWRENCE (trumpet).
Performing LAZY AFTERNOON music by JEROME MOROSS, the group puts a new standard of "cool" in this sultry interpretation.
https://youtu.be/I7xkgMAOccw
https://www.arts.gov/honors/jazz/joe-henderson
WYNTON MARSALIS is one of the most brilliant and versatile artists of our or any age. He is an American trumpeter, composer, teacher, and artistic director of Jazz at Lincoln Center. He has promoted classical and jazz music, often to young audiences. Marsalis has won at least nine Grammy Awards, and his Blood on the Fields was the first jazz composition to win the Pulitzer Prize for Music. He is the only musician to win a Grammy Award in jazz and classical during the same year.
. Here is his haunting performance of LAZY AFTERNOON from his album "Hot House Flowers."
https://youtu.be/d_AGtC00q-w
https://wyntonmarsalis.org/
VANESSA WILLIAMS, is one of just a few artists to score No. 1 and Top 10 hits on Billboard's Album and Singles charts in the combined areas of Pop, Dance, R&B, Adult Contemporary, Holiday, Latin, Gospel and Jazz—the latter is where her release, "The Real Thing," debuted at No. 1 in June of 2009.
Included on the album is LAZY AFTERNOON, adding Ms. Williams to the club of superstar artists who have recorded it.
Listen to it here on Youtube:
https://youtu.be/Ni1N-qoe9Ms
DEELEE DUBÉ (pronounced Doo-beh, accented "é") made history by becoming the first British Winner and recipient of the 2016 Sarah Vaughan International Jazz Vocal Competition and is one of today's foremost gifted vocalists to have emerged from the London scene in many years. Embodying a stellar African musical lineage, the eclectic tastes of a London upbringing and a deep love and respect for the jazz tradition, Deelee possesses what Jazz Times called 'a warm tone, genuine blues feeling and easy rhythmic authority.' Deelee's late father was the famed South African jazz pianist Jabu Nkosi. . She formed her first band at the age of 14. She attended the BRIT School for arts and music, and received formal voice sessions under Anton Browne later studying as a music undergraduate at South Bank University and Morley College with vocalist Clare Foster, and forming the first of many musical relationships with jazz pianist Roland Perrin.
Look for her album TRYING TIMES with LAZY AFTERNOON.
https://deeleedube.bandcamp.com/album/trying-times-2
ERICA PAPILLION-POSEY, versatile vocalist, songwriter and author wraps up our survey of artists for Black History Month. Papillion-Posey is equally at home in the jazz and classical idioms. This Louisiana native is not to be missed on any stage! The release of her 3rd studio album, BETTER ANGELS, April 2019, an 11 track work which boasts 10 original compositions complemented by Papillion-Posey's own, thought-provoking, introspective lyrics. With each record she continues to evolve, not just as a vocalist but as a noted lyricist, emerging arranger and composer.
Erica Papillion-Posey performs BECAUSE OF THEM, 3rd Annual Women's History Month Tribute (virtual)an array of jazz standards, made household gems, by celebrated artists: Sarah, Nina, Nancy and some originals form her current LP, BETTER ANGELS with pianist, Mason Margut.
https://www.epapillionposey.com/events
She sings for us LAZY AFTERNOON from the GOLDEN APPLE in her unique jazz style:
https://www.youtube.com/watch?v=RUxZhvamKk4
VIKTORIJA GEČYTĖ started singing early in life. Although she didn't come from a musical family, she has always been drawn to music; she would often hitchhike to music festivals around Lithuania, her home country.
At 19, she received a scholarship that brought her to the United States to study mathematics and economics at Lafayette College in Pennsylvania. During her schooling, she just couldn't keep away from the jazz scene in New York. After receiving her degree, she moved to Paris, France, where she started performing. She's since toured and recorded with several notable musicians, including Gene Perla, a New Jersey-born bassist.
---Keanna Faircloth WBGO Radio
Viktoria who goes by "Vik" just released a new album, "In the Moment" with the Gene Perla and his band. It's a genuine discovery for music lovers devoted to the American Songbook. The opening track is a sultry and unique interpretation of JEROME MOROSS'S LAZY AFTERNOON. Click here:
https://youtu.be/Wh8fgT-FQbs
Visit:
http://viktorijagecyte.com/
JOYCE DIDONATO, MET Opera superstar coloratura mezzo-soprano performed LAZY AFTERNOON on her album of Broadway and operatic masterpieces, "Joyce and Tony Live at Wigmore Hall."
Multi-Grammy Award winner and 2018 Olivier Award winner for Outstanding Achievement in Opera, Kansas-born Joyce DiDonato entrances audiences across the globe, and has been proclaimed "perhaps the most potent female singer of her generation" by the New Yorker. With a voice "nothing less than 24-carat gold" according to the Times, Joyce has soared to the top of the industry both as a performer and a fierce advocate for the arts, gaining international prominence in operas by Handel and Mozart, as well as through her wide-ranging, acclaimed discography. She is also widely acclaimed for the bel canto roles of Rossini and Donizetti.
To see video:
https://youtu.be/OXOmYnPF8hg
To buy album: Click here
Billy Stritch Releases Solo Album 'Billy's Place'
FEATURES JEROME MOROSS'S LAZY AFTERNOON FROM THE CLASSIC MUSICAL GOLDEN APPLE
When live performances stopped, many artists found themselves faced with uncertainty, challenges and a longing to perform. It didn't take long for musicians like Billy Stritch to find a new home online. Billy's Place quickly became a successful weekly online music show that allowed Stritch to entertain from the safety and comfort of his home. Today's release, "Billy's Place", is a recording of some of Billy's favorites from this series, including JEROME MOROSS'S LAZY AFTERNOON from the classic musical GOLDEN APPLE with lyrics by JOHN LATOUCHE, Recorded for Club44 Records, it is available on all streaming music platforms and distributed by Provident/Sony Distribution.
https://billystritch.com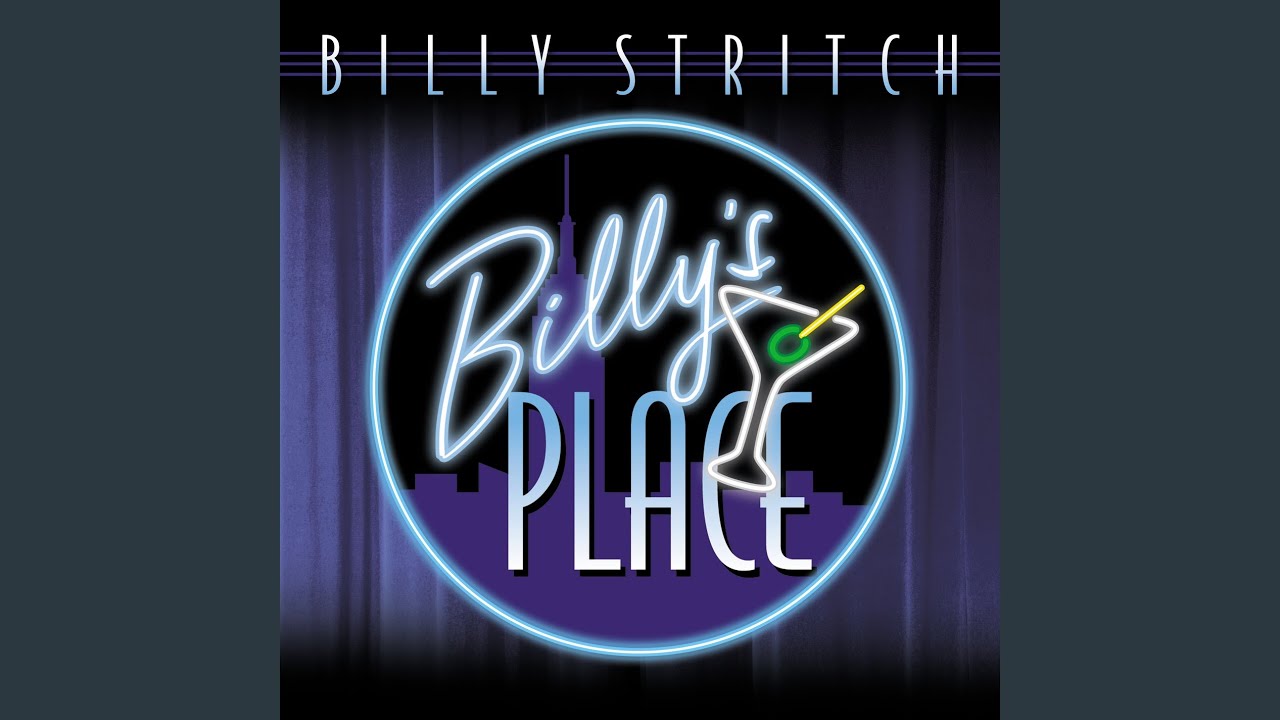 "kaye ballard: the show goes on"
From big bands to Broadway, radio to recordings and television to the big screen, Kaye Ballard did it all in a career that spanned eight decades. Millions knew her best from her comedic TV roles on
The Mothers-In-Law
and
The Doris Day Show
- in addition to dozens of music-variety show appearances - but she also enjoyed notable successes on stage including her breakout role as Helen in the JEROME MOROSS/JOHN LATOUCHE musical
THE GOLDEN APPLE
and during the glamorous era of night clubs. Along with a roster of illustrious friends and associates, Kaye recalls her remarkable life in show business accentuated with extensive rare footage and photographs offering an entertaining glimpse of her rich and varied talents.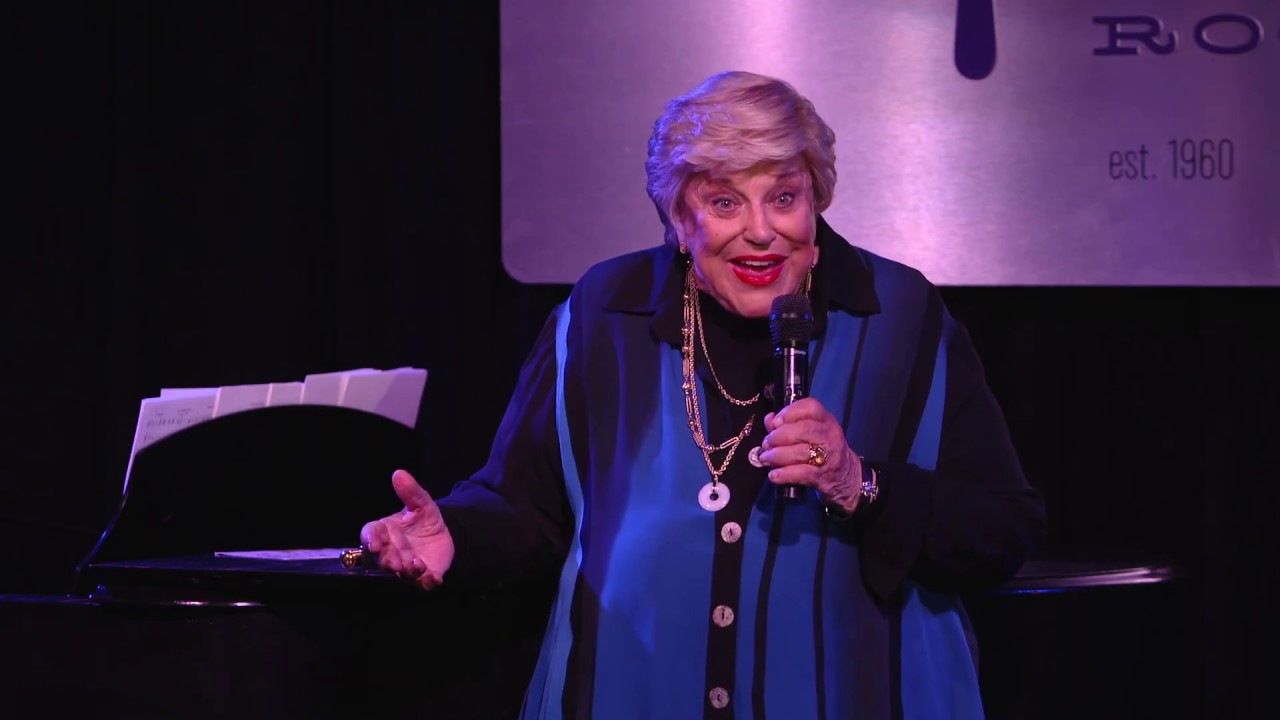 "the war lord" WITH SOUND TRACK BY JEROME MOROSS now on blue-ray
From Franklin J. Schaffner, the acclaimed director of
Planet of the Apes
,
Patton, Papillon
and
The Boys from Brazil
comes this action-packed adventure yarn with great performances and production values. In the 11th century, the powerful Duke William of Ghent sends his most trusted knight, Chrysagon (Charlton Heston,
The Big Country
,
El Cid
), and a troop of warriors to guard Normandy's coastal settlements from plunder and pillage by Frisian raiders. Smitten with Bronwyn (Rosemary Forsyth,
What Ever Happened to Aunt Alice?
), the foster child of village elder Odins (Niall MacGinnis,
Jason and the Argonauts
), the War Lord is tempted simply to take her, under the feudal custom of
droit du seigneur
, but finds he is falling in love. Jerome Moross's rich score is plus.